You know your story better than anyone.
Let Blonde Media help get your story heard by the right audience.
Are you struggling to connect with your audience?
You don't need to!

Tailor your marketing message. 

Develop communication strategies. 

Work with a partner who can uncover and tell your story.
Let's talk!
Schedule a free discovery call. We want to know what your business is all about and what you need to accomplish.
Let's plan!
Blonde Media will create a plan and proposal customized to achieve your goals.
Let's launch!
Together we put your plan into action.
Meet Marketing Consultant, Sasha Forsen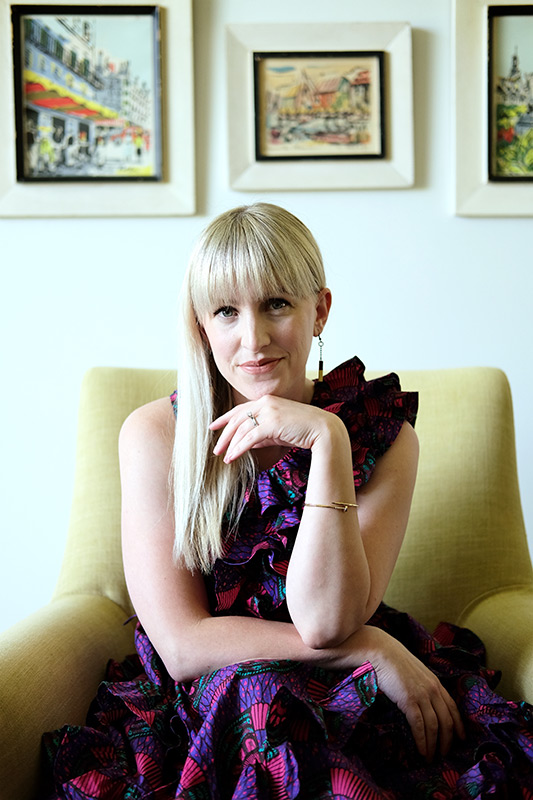 Blonde Media is an Omaha-based communication and marketing consulting company founded by Sasha Forsen. 
Sasha has invested over ten years helping growth companies establish strategies with execution to achieve their evolving goals and objectives. She is passionate about understanding the details of an organization to create impactful and lasting approaches to communication and marketing, complete with processes that her clients can implement in their business. 
Let's get your message right, on the right track, pointing your customers in the right direction.
Get customized, practical marketing strategy and plans elevating your marketing message to achieve your goals.
Marketing might be the last thing on your mind. You know you need to do it, but don't have the time to think about it much less inquire what it takes to build what is required.
You're in control of your destiny and your business future. Get the results you're looking for by taking advantage of available opportunities and addressing common organizational concerns including:
Making predictable profit
Ability to evolve to next phase
Hiring qualified and dependable workforce
Lacking resources to support business growth
Larger competitors taking your clients
Balancing growing your business with family and personal responsibilities
Environmental crisis; such as current coronavirus pandemic
Blonde Media can break through that. Clients trust us to be an extension of what they're working towards. We learn and understand where you are in your business and create a plan to address your goals accordingly.
Imagine having enough volume of the type and kinds of work you and your team loves and excels in. The kind of work that creates pride in your team members. The kind of work that generates respect and trust from your clients. The kind of meaningful work that attracts new business and fosters new resolve with everyone's involvement. Reinvigorate your business, team and client acquisition results.
Don't let your story go unheard! 
Blonde Media will take the time to hear what's unique about your business to help you connect with your audience. 
Simply fill out the form below and we will be in touch with you soon.